Media Network Center (MNC)
The Media Network Center (MNC) was established in 2005. Center activities include planning and managing information networks for educational research, managing computers and multimedia facilities, and supporting the teachers and students who use the center. Students are provided with the following computers.
There is also an editing room and a studio to produce original audio-visual materials and works of art.

The Official Site of the Media Network Center (MNC) *Japanese only
Training Center/ Sports Gym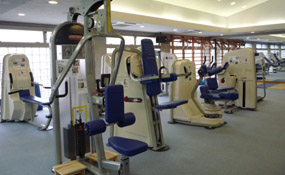 The Sports Center is widely used by students participating in various classes and sports clubs. This Center consists of a training center and club house for the Athletics Federation. The training center has an indoor pool and a gym equipped with the latest training machines and all full time students can use the . The club house is used by all of our sports clubs as well as the headquarters of the Athletics Federation.
Health clinic office, on-campus health resource, is located at the 1st floor of building No.1. The staff at clinic will provide treatment for minor illness or injury on a daily basis.
They also provide the service to access to hospitals or specialists with consulting.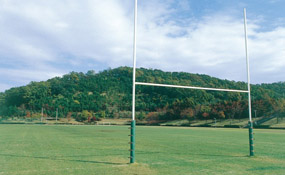 Seijo University has a lodge in Isehara, Kanagawa Prefecture which is used widely by clubs associated with the Athletics and Cultural Federations as well as other sports organizations. It is also used for a variety of other purposes including seminars. In addition, our university manages the lodges Shirakaba-so in the Asamayama area, and Taikyoku-so in the Hakuba Tsugaike area for mountain climbing and skiing, as well as the seafront Fubo-so in Tomiura, Chiba Prefecture.