Seijo Gakuen to Celebrate its 100th Anniversary in 2017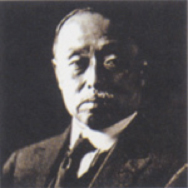 The history of Seijo Gakuen, Seijo Educational Institute, founded February 9, 1928, began with the establishment of Seijo Elementary School in 1917. The Elementary School was launched as an experimental school by Masataro Sawayanagi, a key figure in modern Japanese education, in an effort to reform Japan's primary education system. During this period, there were only eleven or twelve private elementary schools in Japan, and Seijo Elementary School's first class had just 32 students.

The students of this first class finished their final year of elementary school in 1922. In response to the wishes of the parents of these children for continuity of education, director of the school Kuniyoshi Obara (who later established Tamagawa Gakuen), founded Seijo Second Junior High School. The school moved to its current location in Setagaya Ward, Tokyo, in 1925. He also established Seijo Kindergarten in the same year.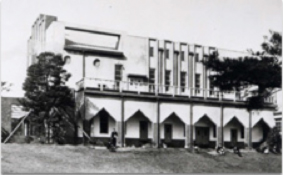 Seijo High School (high school consisted of seven years at this time) was established in 1926, incorporating Seijo Junior High School (four years) into its ordinary track. In the following year, Seijo Women's High School (five years) was established, laying the foundations for an integrated study format. Also during this year, authorization was granted for the establishment of Seijo Gakuen Foundation. In tandem with the enactment of the postwar Private School Act, Seijo Gakuen became a school corporation in 1951.

Following postwar educational system reforms, the old high school and women's high school system were abolished, at which time Seijo Gakuen Junior High School and Seijo Gakuen High School were newly established as coeducational institutions. Further, in 1950, Seijo University was founded starting with the Faculty of Economics and the Faculty of Science, followed by the Faculty of Arts and Literature and our two-year college in 1954, and finally by the Faculty of Law in 1977.

In 2007, we had no choice but to close our two-year college, which had enjoyed a 53-year history. In 2005, however, we launched the first faculty in Japan to use the word "innovation" in its name, our Faculty of Social Innovation. The addition brought the total number of faculties at Seijo to four. Our institution also has a graduate school consisting of four programs and ten specializations, where students draw on the basics learned in our four undergraduate faculties.

In this way, the elementary school born of the ambitions of Masataro Sawayanagi and his first 32 students grew and developed into the full-fledged integrated educational institution it is today.