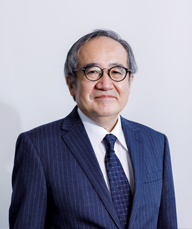 Seijo University is well-known for its focus on the arts and social sciences, as well as its liberal atmosphere. Relatively small in size, our institution has adhered to its founding educational principles to foster broad-minded, well-rounded graduates, who are highly creative and are well prepared to do their part for society. Despite our location close to the city center, our campus boasts lush greenery. This environment is highly conducive to the achievement of our educational goals, and gives us a unique atmosphere.

Seijo University presently offers four faculties with eleven departments. Our classes are kept small to facilitate the learning process. Furthermore, our Center for General Education is committed to breaking down barriers between the faculties by emphasizing practical education: the center offers general knowledge and computer skill enhancement classes, as well as career development support. We offer ten majors through our four graduate schools, taught by seasoned experts and front-line scholars with a view to educating true professionals. Our faculty have conducted highly original, state-of-the-art research, which they apply in their classes.

At Seijo University, we encourage the development of initiative and independent thought through close interaction between students and professors. In the 21st century, a time in which globalization is drastically altering society, I believe our students will stand out because of their unique values, and that they will be actively involved in a variety of fields. Seijo University is committed to educating graduates who can contribute to our future: we do this both by maintaining our traditional strengths and adapting to the changing times, ceaselessly reviewing and reinventing our education and research systems.